Website Development Services
With over 16 years in website development and 180 go-to web experts on board, ScienceSoft has created more than 250 efficient and successful websites. Our website solutions power mature businesses in Healthcare, Telecommunications, Banking and Finance, Retail, Manufacturing, Education and other industries.

Full-cycle website design and development
Creating a website from scratch, including requirements gathering, design, implementation, quality assurance as well as maintenance and support.

Redesign
Porting your legacy website, including all the data, to a new, modern solution (it can be another content management system) with a slick and responsive user interface.

Web application development and integration
Enriching your website with out-of-the-box and custom social networking apps, payment solutions, advanced analytics and other tools to increase user engagement.

Migration to cloud
Moving your existing website and applications to Amazon Web Services (AWS), Microsoft Azure, Google Cloud Platform and other cloud services to improve scalability and administration and lessen costs

Maintenance and support
Creating new features and fixing bugs. Enhancing scalability and performance to welcome the growing number of visitors and data. Improving the website structure to better address user demand;

Mobile-driven development
Adapting your website for mobile phones and tablets of all platforms and screen sizes as well as using the portal as a back-end for a mobile app.
Web Design and Development Experts

Prototyping & UI/UX Designing
Our skillful engineers create interactive prototyping and usability testing to ensure a project with a pleasant user experience. Hire professional UI/UX designers to create meaningful interfaces that enable users to feel comfortable while using your platform.

Progressive Web Development
We use progressive enhancement strategies to develop cross-platform web applications. Hire experienced web developers to build responsive Progressive Web Applications (PWAs) and ensure high performance in both online and offline mode.

Custom Website Development
We ideate and plan to design and develop custom web solutions to connect our clients with their customers efficiently. Let's develop feature-rich, highly functional, robust, secure, and scalable custom web solutions along with engaging UI/UX design that enhances your brand.

Full Stack Development
We have a team of skilled full-stack developers with expertise in MEAN and MERN stack. You can hire frontend and backend development teams separately as well. Get full-stack development on MEAN, MERN, PHP + Vue.js, .Net + JS, to name a few.

API Development
Our web development team is highly experienced in APIs, custom data connectors, web services, and middleware for secure integration with third-party solutions. You can outsource API development projects to develop fully functional APIs.

Upgradation and Migration
Our team of web developers and designers has expertise in developing solutions using the newest technologies. Either you want to upgrade outdated web technology or want to migrate to a new CMS, we have skilled web developers and designers to make the transition smooth.
How Web Development Outsourcing With InvoZone Works?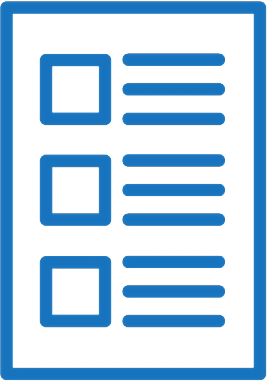 Discuss Your Requirements

Schedule a meeting to discuss your project ideas and requirements with one of our team members.

Get a Proposal

We review your requirements and identify web solutions that are effective and feasible as per your needs.

Web Development and Designing

Once the requirements are identified, the team starts developing the solution.
We would love to hear from you
A thousand mile journey starts with a single step. Get in touch with us and we will begin a partnership that will take your business to new heights.