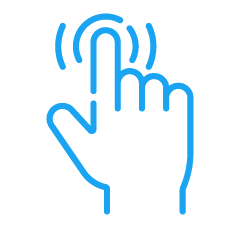 Easy to setup and operate
Code N Coder Retail is one of the easiest POS to set up for your store. Our years of experience has enabled us to understand the needs of store owners and how much every second is important at checkout and cash counter. Our solution is light and completely click-based yet filled all the features needed by stores on day-to-day basis so that your team can easily make it a part of operations.
Transparency at every level
Need to issue a new purchase order? Wish to return some products back to manufacturer? Moving some stock from one retail outlet to another? With Code N Coder Retail you can generate Note of every step of your operation so everything is well recorded for reporting purposes. It just takes a few clicks to generate reports of your inventory, accounts and point of sales on daily, monthly and even hourly sales report.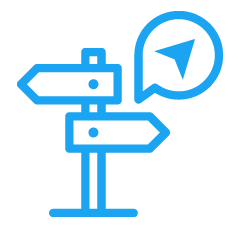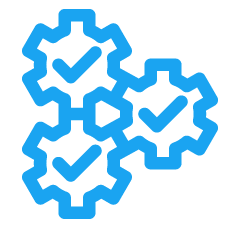 A well integrated system for your store
At Code N Coder we understand that everything is connected to everything in your store. That is why our Code N Coder Retail is a powerful and completely integrated system that understands the workflow of your store and keeps everything from inventory to purchase order integrated. It's time to move your store to a complete store management solution with cutting edge security, flexibility and speed.
User access levels
Complete secure system
Top Running Products
Financial reports and statements
Multiple Branches option
Customer Profiles (CRM)
Cash hand over (shift mechanics)
Multiple cash receiving (cash/credit cards)
Credit and partial payments
Search (Item/Shelf/Bar Code/Price/Item Description)
Alternate Units and Product Attributes
Real-time Reports (POS/Accounts/Inventory)
Comments option in order
Bill and item discount
MODULES
Sales
Product Master
Sales / Sales Return
Hold Bill Option
Item Discount
Bill Discount
Shift Management
Opening Cash
Hand Over
Multiple Reports
Sales & Inventory
Physical Stock Audit
Purchase Order
Inventory Management
Purchase Summary
Item Ledger / Recipe
Goods Receiving Note
Supplier / Item wise GRN
Branch Transfers
+ All Features of Sales Module
Sales, Inventory & Accounts
Account Ledger
Accounts Statement
Accounts Trial Balance
Voucher Printing
Profit & Loss Statement
Balance Sheet
MIS Reports
Customer and Supplier Ageing.
+ All Features of Sales & Inventory Module
We would love to hear from you
A thousand mile journey starts with a single step. Get in touch with us and we will begin a partnership that will take your business to new heights.