Why is Digital Marketing Important?
Most businesses would agree that in order to stay relevant, they must have a strong online presence. Today's businesses can no longer survive without a strong online presence. Digital marketing has become an essential part of running a business, no matter what it sells — from fashion to hotel stays, it's all about having a strong online presence to engage with customers and build brand awareness. For businesses that want to drive sales and grow their profits in 2022, digital marketing is key. Get the professional Digital Marketing Services now!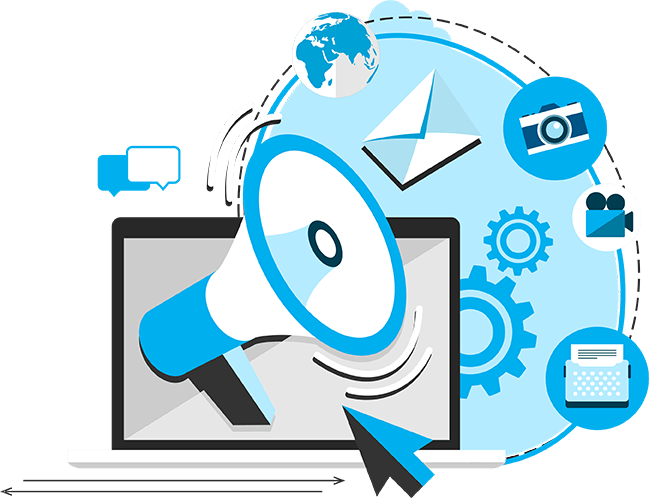 Search Engine Optimization
With SEO, your business increases its visibility in search results on search engines like Google and Bing. You specifically focus on search results related to your company, products, services, or industry. But it is very important to get a service that can really help you stand out. Doing for page ranking is quite different from generating website traffic, then the stuff done should be white hat and latest. If we sum up these few factors out of SEO 200+ factors, if you want your business to grow in a short time then you can definitely contact us. We will not only grow your business to the next level but will beat your competitors!
Social Media Marketing
Social media is one of the best ways to market your business, and with over 2 million companies on LinkedIn and new social networks popping up every day, it can be difficult to find the best place to market your company. But when you see the visible results, previous happy clients and continuous work you can decide that Code N Coder is the best option for you to provide you the best Social Media Marketing Services in 2022. We've been featured by various media outlets and are a trusted resource for consumers, industry insiders, and news groups.
Product Photography
Product photography is an essential part of any e-commerce business, and we're not just talking about high-quality images that convey a product's aesthetics.Capturing attention with beautifully lit, well-angled images can boost conversion rates and improve the e-commerce user experience.It offers consumers a realistic view of what they're buying, and it allows businesses to showcase their products in high-quality images. It can also make or break trust in the products themselves.
We would love to hear from you
A thousand mile journey starts with a single step. Get in touch with us and we will begin a partnership that will take your business to new heights.